Centex Homes, a nationally known residential developer, is in the midst of building a project that will total 66 upscale homes in the new community of Sailhouse at Pointe Marin located in Novato. Centex Homes is currently building and selling homes in 28 states across the U.S. plus England. Centex Homes has 9 communities with homes for sale in the Bay Area, 7 in the East Bay, one in Benicia and Sailhouse at Pointe Marin.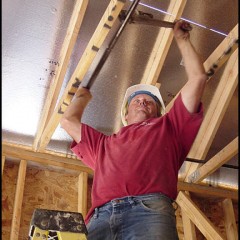 Sailhouse homes are luxurious, one and two-story residences, ranging in size from 2,700 to 3,500 square feet. The architectural styles include European Country, California Rustic and American Country. The four floor plans are displayed in open model homes on Palmer Drive off Ignacio Boulevard in Novato. The homes are currently listed from $869,000 to $915,000.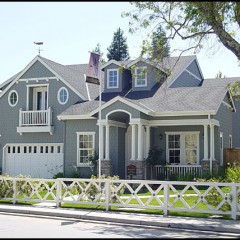 With 2 1/2 to 3 1/2 bathrooms plus kitchens that have additional island counter sinks and other amentities, there are an unusually high number of hot and cold water lines in each home that are well suited for the Vanguard Piping System that LeDuc & Dexter is installing at Sailhouse. Toby Anderson, LeDuc & Dexter foreman on the project says, "It's the highest amount of water lines I've seen coming out of a MANABLOC , some homes have 48 water lines."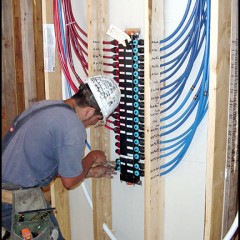 Anderson says things are moving right along for LeDuc & Dexter, "It's a fast-paced job. We have homes in every stage of construction, trim, rough and I just finished the layouts on 4 new foundations."
Call (707) 575-1500 or request plumbing help today.