On a sunny, mild autumn day in the coastal mountains high above the Sonoma Coast between Jenner and Fort Ross things are moving forward at Flowers Winery & Vineyards. The expansion that includes a high roofed structure over the existing tank pad and a connected new structure housing 3 barrel rooms plus offices lab, tasting area and large tank area are under construction.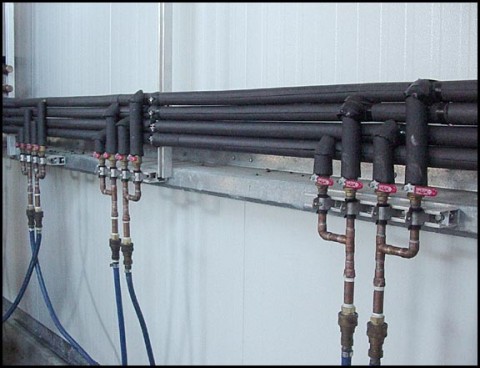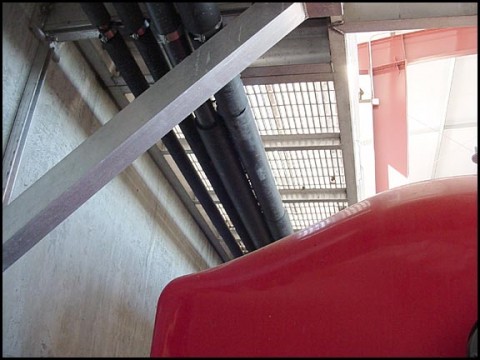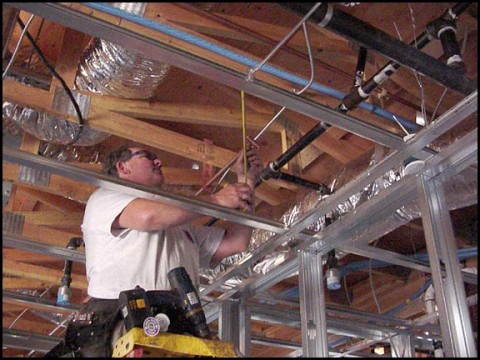 Nordby Construction Superintendent Tom Connick predicts his company will complete the project sometime between Thanksgiving and Christmas. "We thought there would be a delay during the crush because there were concerns about open tanks in the construction area, but we worked right through the crush, which only lasted 17 days when the grapes all ripened at once. We should be done before it really starts to rain here."
LeDuc & Dexter's commercial department is busy plumbing the office, lab and industrial tasting area, which are situated above the new barrel rooms. "The floor is about 3 feet thick, mostly concrete and insulated to keep the barrel room temperature down," explains LeDuc & Dexter Foreman Ron Romack, "we sleeved through the floor with copper wastewater piping, which we will tie in later. The barrel room will be a real showplace with all of the exposed copper piping."
Elsewhere in the winery, LeDuc & Dexter has installed hose stations for hot and cold water and CO2. LeDuc & Dexter has also installed glycol piping, which is an extension from the original tank area to the new structure that will house new tanks in the future. "This is a design/build project where we install our piping around the structural forms of a steel building with a lot of beams and girders to consider," says Romack, "It gets creative and sometimes appears Picasso-like as a visual when it's completed."
LeDuc & Dexter has installed the process wastewater system and will also install 2 large commercial boilers to supply the expanded winery with adequate hot water volumes when the new tank area is completed.
This is the first time that Steve Evans Kilgannon, Project Manager for Nordby Construction, has worked with LeDuc & Dexter. Evans sees the key to a successful design/build project as, "getting involved as soon as possible in the project and having good communication between all of the parties involved." Nordby Construction has built numerous wineries and the company has a division totally dedicated to winery cave structures.
Call (707) 575-1500 or request plumbing help today.