On Howell Mountain in Napa County, at what seems like the end of a trail, there sits a winery called La Jota . It's been sitting there since 1898 when it was built by San Francisco newspaper man Frederick Hess. The recent history of La Jota dates back to 1974 when Bill and Joan Smith purchased the winery and the 40 acres surrounding it. Bonded and licensed in 1982, La Jota became internationally known for their small batch, hand crafted Estate Cabernet and Russian River Valley Pinot Noir. The Smiths sold La Jota to Markham Vineyards in 2001.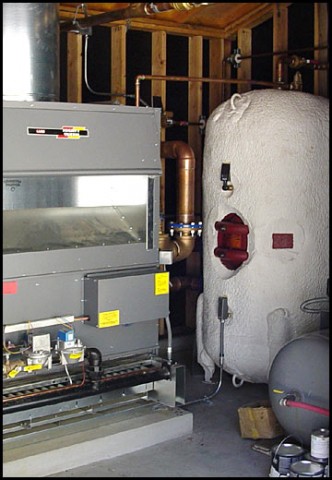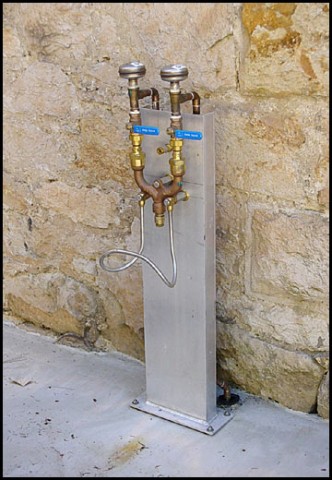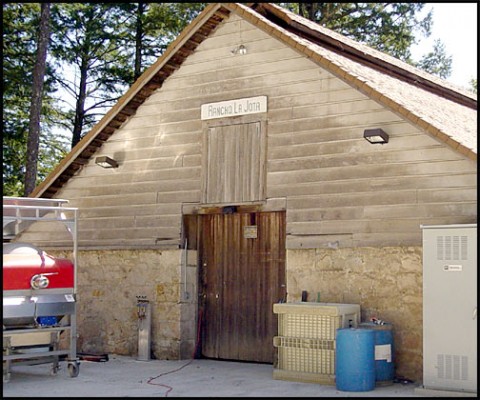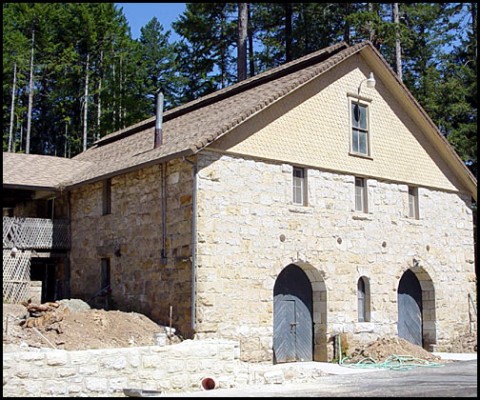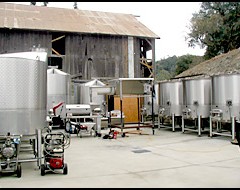 La Jota recently excavated a wine storage cave into the hillside behind the winery. Although LeDuc & Dexter did not participate in the cave construction, LeDuc & Dexter have been instrumental in the newly poured cement crush pad, which is situated between the winery and the cave entrance. Costa Engineers designed the plumbing layout, which includes 6 strategically located hose stations on the crush pad and all underground water, air, & nitrogen supply piping for the hose stations at the crush pad and in the caves. LeDuc & Dexter's commercial department, led by Jeff Shank and Dave Riker, provided the installation of the piping as designed. The winery's wastewater and sanitary lines is also being installed by LeDuc & Dexter.
Rich Hoaglund of LeDuc & Dexter's commercial department is currently putting the finishing touches on the mechanical room that houses the winery's boiler, expansion tank, hot water storage tank and the air compressor. The boiler is capable of producing a million and a half BTU/HR. and it is powered by propane since there is no natural gas service in this rather remote area.
With a new crush pad, boiler and wine storage cave, La Jota seems poised and ready for this year's harvest, which, incidentally, starts in about two months.
Call (707) 575-1500 or request plumbing help today.