On Duke Court, off Dutton Avenue, in Santa Rosa, Manor Development Company is working both sides of the street, literally. On one side of the street Manor Development is building a 34,000 square foot concrete tilt-up distribution warehouse for Slakey Brothers, a plumbing supply company. On the other side of the street Manor Development Co. is building what will be the corporate headquarters for Pace Supply Corporation, another plumbing supply company.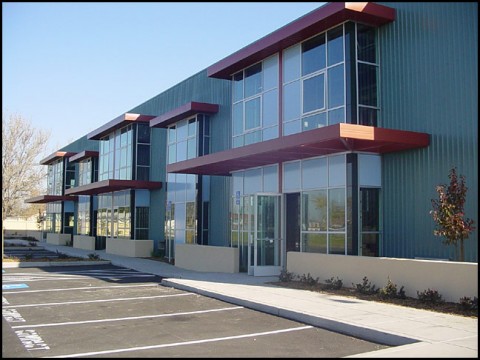 The 17,000 square foot steel building for Pace Supply Corp. was designed by Hedgpeth Architects of Santa Rosa, "They're the best architectural team I've ever worked with," says Duke Lang, President of Manor Development Co., "They have great service and their plans were outstanding." Pace Supply will use 7,000 square feet of office space for their corporate headquarters and the remaining 10,000 square feet for overflow warehouse space.
"Originally this building was going to be split up into six units for 6 tenants," says Lang, "but Pace Supply saw it, liked it and made an offer to lease the whole building."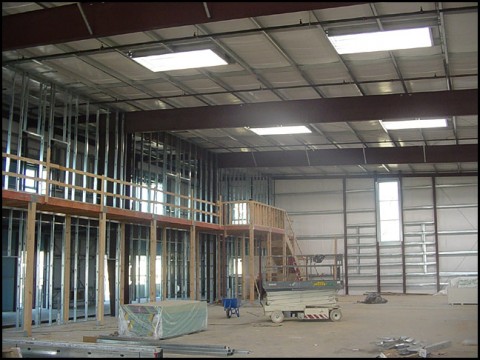 LeDuc & Dexter is working on both projects. At the Pace Supply building they have put in the drainage system for the 27-foot high roof, under slab plumbing, restroom plumbing, and gas piping with many tenant improvements still to be completed. At the Slakey Brothers building LeDuc & Dexter has completed the under slab plumbing and the slab was recently poured.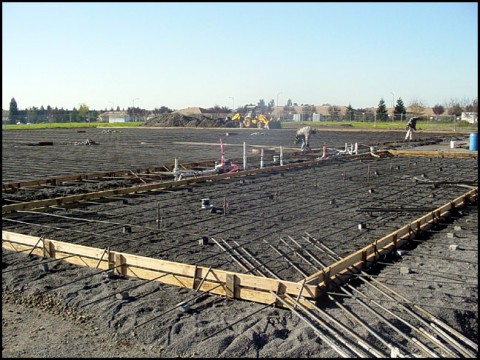 Lang made a point about the companies he chooses to work with at Manor Development Co., "I like to work with the best people. LeDuc & Dexter are the best in town. I also use Super Service. They're good people and they do outstanding work."
Call (707) 575-1500 or request plumbing help today.