"I'm one of the young ones," says Clay Mauritson, referring to the 6 generations of the Mauritson family that have created a lineage of 133 years of grape growing in Sonoma County. The Mauritson family owns a total of 270 acres with their Alexander Valley vineyard and the Rockpile appellation vineyard near Lake Sonoma. They lease an additional 150 acres. At 28, Clay Mauritson may be young but he has a lifelong background in wine with a new chapter about to begin with the building of the family's first winery.
Located on Dry Creek Road near Lytton Springs Road, Mauritson Family Winery has a great location. The new winery is now under construction and should be completed by April of next year. That is perfect timing for the tourist season and Mauritson has high expectations for their tasting room, "The winery has curb appeal, I think it's probably the most visible winery on Dry Creek Road."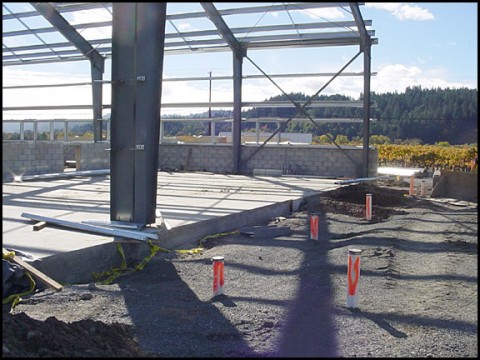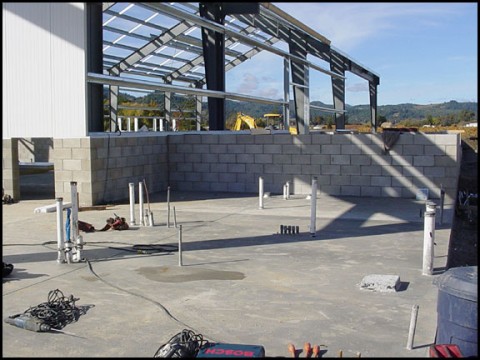 Clay Mauritson is the owner-builder for the construction of the winery and he is also the winemaker, which lends itself to this design/build project. Mauritson works with his "team" of subcontractors to get the design he wants with their input. "We went with LeDuc & Dexter because of their experience, they've probably built 40 wineries and they know what's needed, like the location of the boiler and the size of the drains. LeDuc & Dexter has been wonderful, incredible, they do what they say they're going to do and they've done it ahead of schedule," says Mauritson.
Clay Mauritson also has winery experience that has prepared him for this new challenge. As a youngster he picked grapes and worked in the family vineyards. At Kenwood Vineyards he rose to the position of Assistant National Sales Manager, an experience that he feels is "invaluable" for his new venture. Mauritson also worked in the cellar at Dry Creek Vineyards and oversaw the custom crushing of his family's grapes, including their first release of 1998 Zinfandel, at Taft Street Winery in Sebastopol. Mauritson Family Winery will release their 2002 Cabernet next year and will also produce Petite Sirah from small lots of the 2003 vintage.