When it is completed in time for the crush of 2005 the Moshin Family Winery will include a 3-tier production facility and tasting room. The winery is now under construction. Cary & Associates Builders, Inc. is the general contractor and Corey Cleland is the project manager. Moshin Family Winery is a design/build project and Cleland has assembled his design/build team, which includes LeDuc & Dexter, Inc.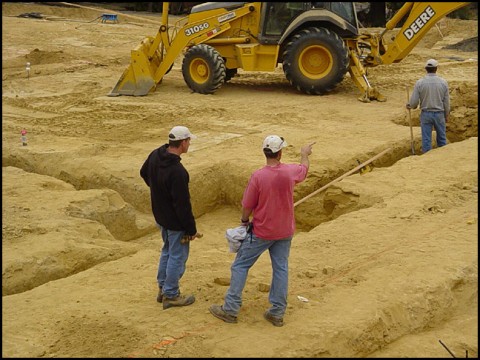 With the project just underway before the possibility of rain in the forecast, Cleland is hopeful to have the footings and retaining walls poured soon, "This soil has no rock in it so it doesn't drain well. I'll feel a lot better about it if we can pour the concrete before it rains." With luck the concrete pour should beat the down pour and there will be a lot of concrete to form the three-tier structure that will consist of large floor slabs and retaining walls.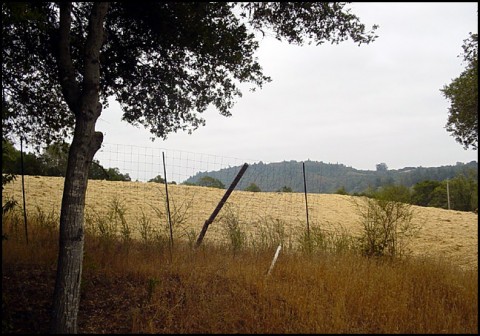 After the retaining walls are built they will be back-filled with 1,200 cubic yards of soil that was originally excavated out to form the tiered hillside. Cleland also moved 6,000 cubic yards to an adjacent hillside, which will eventually be a vineyard for the winery. "That was a project in itself," says Cleland, "the hill had to be approved by both the soils engineer and the county grading inspector with drainage and straw wattles in place for erosion."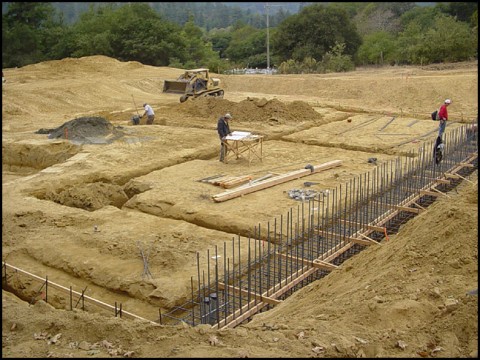 Bill Zeeb, LeDuc & Dexter's Commercial Manager sees this as an interesting and challenging project, "With the tiered structure, retaining walls and foundation crossings the drainage and water lines will have to go through, over, under and around – whatever the case may be – it's going to be tricky." LeDuc & Dexter will also install a boiler system, propane lines and plumbing for the lab, office and tasting room.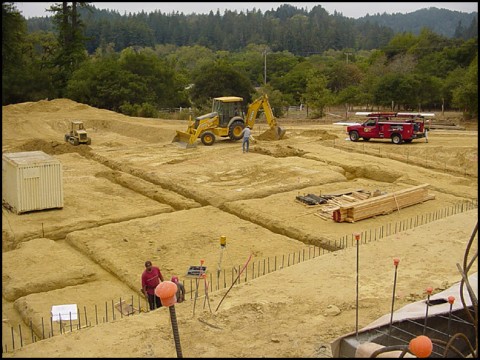 Moshin Family Winery has produced premium wines since 1989. Their wines include Pinot Noir from the Russian River Valley, Merlot from Dry Creek, Cabernet from Paso Robles, Syrah from the Central Coast and Zinfandel from the Shenandoah Valley in the Sierra Foothills of Amador County. Moshin Family Winery is located at 10295 Westside Road in Healdsburg. We will follow the construction of the winery as it progresses towards its completion.