Kohler Kitchen and Bath is the largest supplier for plumbing fixtures and faucets in the residential work performed by LeDuc & Dexter. With a wide range of styles, materials and colors Kohler has managed to cover the housing market from apartments to exclusive custom homes.
LeDuc & Dexter has just begun work with Pinnacle Homes on Bel Terreno, a 16-house project on the exclusive east side of Sonoma near Sebastiani Vineyards & Winery, with homes ranging to over 3,000 square feet.
"It's an all Kohler subdivision says Jim Kempers, Residential Manager for LeDuc & Dexter, "homeowners will have the opportunity to make changes and upgrade the fixtures, they have a lot of options. These homes will sell fast, everyone wants to live in Sonoma."
The Kohler product options can be found on the Kohler website, an important resource for homeowners and contractors. LeDuc & Dexter uses the website to retrieve information on sinks, tubs, faucets, toilets and other plumbing products.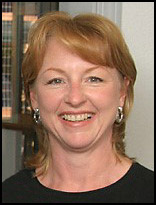 Mary Van Veen, a member of Jim Kemper's residential staff at LeDuc & Dexter finds the Kohler website invaluable, "It's a strong website with a lot of useful information and it's very user friendly. I use it extensively, several times a day."
When a user of the Kohler website completes a simple registration form they are then able to use "My Kohler Folder", in which you can save and sort fixtures and faucets by their style and/or the room they go in. The website also provides product numbers and specifications for installation.
With a project like Bel Terreno by Pinnacle Homes, which has all Kohler fixtures and faucets, the Kohler website will receive a good amount of hits from the homebuyers and LeDuc & Dexter's residential department.