Commercial Plumbers &
Commercial Plumbing Contractors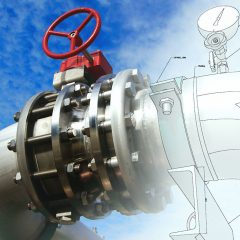 The commercial department covers a wide variety of projects and industries including tenant improvements for public facilities, offices and warehouses, and industrial manufacturing plants requiring special gas and compressed air piping.
Wineries have become a focal point for the design/build capabilities of this department along with the demanding specifications that are inherent with the hi-tech industry.
Commercial plumbing systems are generally much more sophisticated than residential systems. Whether repairing, replacing or expanding, our licensed and insured plumbers can assess, design, assemble, and install your new plumbing equipment to work perfectly with your existing plumbing system.
We complete all jobs with efficiency and expertise, day or night, and with as little interruption to your day to day as possible.
Sub-Services