As the premium wine industry has grown in quality and sophistication, so have the winemaking facilities that produce some of the finest wine in the world right here in the North Bay. The cutting-edge technology that winemakers have embraced includes demanding and complicated plumbing systems that LeDuc & Dexter understand.
The design/build team has completed numerous winery projects that include:
compressed air & C02 piping
roof drainage
underground floor drainage
hot water systems
acid resistant waste piping
stainless steel wine transfer lines
water treatment piping
wine storage tank temperature control
laboratory systems
wash-up sinks
emergency eye-wash/shower systems
office systems
natural gas piping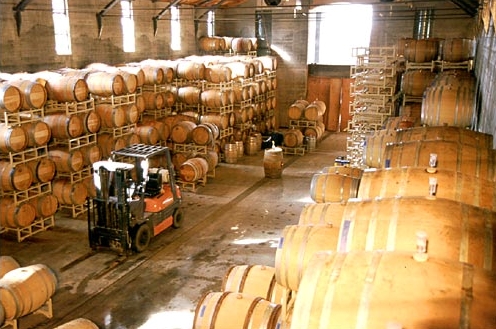 All of their work was completed correctly the first time, period, with the utmost eye for detail. A top-flight professional company, they take considerable pride in the quality of their work. LeDuc & Dexter did not let us down.
– Jim Murphy & Associates
Their staff has been dynamite. LeDuc and Dexter has been responsive and always fully staffs the job based on our needs. The best possible product at a competitive price.
– Andrews & Thornley General Contractors, Inc.
Their project manager Bill Zeeb has provided timely supervision, and he coordinated well with other subs. His suggestions like where to install a hose station, for instance, seem like a small thing, but it can be invaluable when we are in operation – it's an example of LeDuc & Dexter professionalism.