LeDuc & Dexter meets the exacting demands of hi-tech facilities that feature ultra-modern office environments and climate-controlled production areas. LeDuc & Dexter's design/build approach offers sophisticated solutions for the ever-changing requirements of hi-tech industries.
We can help through the entire build, no matter what stage of construction. In previous projects, LeDuc & Dexter has provided:
ultra-pure water and air
high-density piping for chemicals
gas and condensation piping
climate control systems
temperature control systems
monitoring of waste water
emergency shower and eye-wash stations
office shower and vanity rooms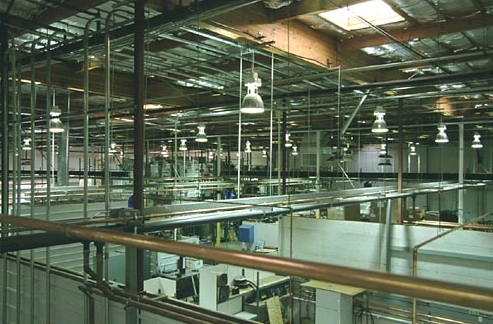 Their field crews implemented a super fast schedule while turning out first quality work. Each phase was completed on schedule. They provided a low maintenance, high quality manufacturing & test facility for Polycold.
We continue to look forward to working with LeDuc & Dexter. They provide the knowledge, quality, solutions, and responsiveness required in today's construction industry.
All of their work was completed correctly the first time, period, with the utmost eye for detail. A top-flight professional company, they take considerable pride in the quality of their work. LeDuc & Dexter did not let us down.
– Jim Murphy & Associates